Caro(a) Leitor(a),
Se já pensou várias vezes em adquirir uma obra de arte original e até hoje hesitou, isso poderá mudar.
Apartir de hoje, ao adquirir uma ou mais pinturas no valor mínimo total de €100 (cem Euros), receberá de oferta uma máquina de
café Delta Q Qool!
Esta oferta é válida até ao dia 20 de Dezembro de 2013 (ou até esgotar o stock) e só para Portugal continental.
A entrega será gratuita na região de Lisboa. Para o resto do país, estes serão da responsabilidade do comprador.
Caso não viva em Lisboa e não queira pagar os custos do transporte, poderá levantar a máquina de café numa altura oportuna, que esta ficará reservada.
Atenção que devido ao preço da máquina, os custos de transporte poderão ser elevados.
Para qualquer esclarecimento, não hesite em contactar através de um comentário ou para 93 601 55 88.
José Carrilho
Dear Reader,
If you have thought for several times in acquiring an original work of art and until now have hesitated, that may change.
From today, when buying one or more paintings in the minimum total value of €100 (cem Euros), you'll receive a free Delta Q Qool coffee machine!
This offer is valid until 20 December 2013 (or until is ran out of stock) and only for Portugal mainland.
The delivery will be free in Lisbon. For the rest of the country, the buyer will pay the shipping.
If you don't live in Lisbon and don't want to pay shipping costs, you may pick the coffee machine at a later time. It will be reserved for you.
Please note that due to its weight, the shipping costs may be steep.
For any questions, don't hesitate to contact through a comment or call +351 93 601 55 88 (mobile)
José Carrilho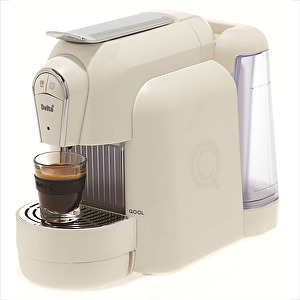 Disponível em branco ou preto, mas não se pode garantir a escolha da cor.
Available in white or black, but cannot guarantee the choice of colour.